Giant Human Skeleton unearthed in Varna, Bulgaria
Reconstructions of the area are being carried out in Varna, which is bulgarians 3rd largest city and usually called "The Black Sea capital"
The ancient tomb in which the skeletons was found was also discovered during the repair works in center of Varna while the repair team dug up the tomb unexpectedly.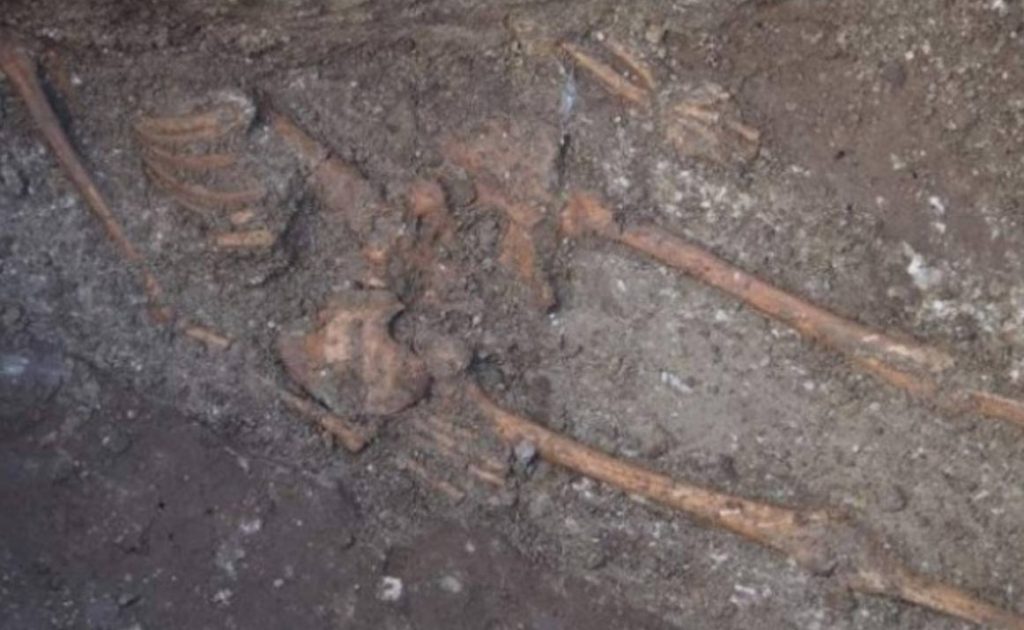 Its approximate location has  actually been known since the beginning of the 20 th century as told by the Bulgarian National Television report.
However back then it was just briefly explored but sealed away due to constructions, so exploration of this area now is a very interesting job for the local archeological society.
Archaeologist in this excavation reported that the object, lying on Nezavisimost Square between the city theater and the State Archive, was located beyond the walls of Odesos, the ancient city that was once situated where Varna is now.
-https://newcarsz.com/giant-human-skeleton-unearthed-in-varna-bulgaria-Posted By Athur A. Posted On 
On our ebay page, we have a 13 x19 poster of the Varna Giant skeleton, with information about the findings.
This poster is great for Nephilim hunters. Small museum displays or just a really interesting conversation piece. Giants of the past exist, the information is there.
In the ancient city of Odessos in 2015 a giant skeleton was found under a fortress wall has been the most read story in the "Archaeology of Bulgaria".
The poster is 13″ x 19″ of the famed giant, a color image with highest available resolution to me. Every poster is printed with a flat sheen, as this is the best for photography and leaves the customer the option to laminate the image if they would like more sheen.
https://www.ebay.com/itm/304269012127